---
Episode 53 - British GPO Telephone No. 44B, ~1930
Description
This is a British GPO linemen's instrument for use on LB and CB/Aut. networks. It was supplied by britisch Ericsson (Model N1831 [3]) to GPO, with GPO designation No.44B. No.44 Mk.I. and No.44A (including a buzzer) were the LB only models [2].
Description from the British Ericsson Catalogue No. 26 [1]:
This instrument is specially designed for telephone linesmen's use and is suitable for testing on magneto and central battery manual systems, also as a temporary telephone station. A 2-magnet generator, 500 ohms magneto ringer, induction coil, condenser and battery are fitted in a polished hardwood case, having a compartment to take the telescopic microtelephone and waterproof cord. The line terminals and a clip for the generator handle are mounted at the top. The whole instrument is protected by the leather carrying case which is provided with a shoulder strap. NOTE.-A similar instrument for use on automatic as well as magneto and central battery manual systems, can be supplied if specially ordered.
Unique features
Can be used on LB, CB and automatic networks.
Handset with extendable handle.
Datasheet
Size: 230x220x110 mm
Weight: 4.5kg
Material: Leather pouch with steal enforcement, Wood chassis
Battery Dry, No. 8 (3V)
Condenser, M.C. No. 16.
Coil, Induction No. 100
Dial, Auto. No. 10
Bell: 500 Ohm
Generator: 500 Ohm
Handset: Telephone No. 36 (extendable handle and P.T.T. lever)
Gallery
I got this instrument in quite bad shape. The magneto handle is a self made "replica", aswell are the Battery and the Condenser. The dial was missing, I mounted a spare original British No. 10 dial.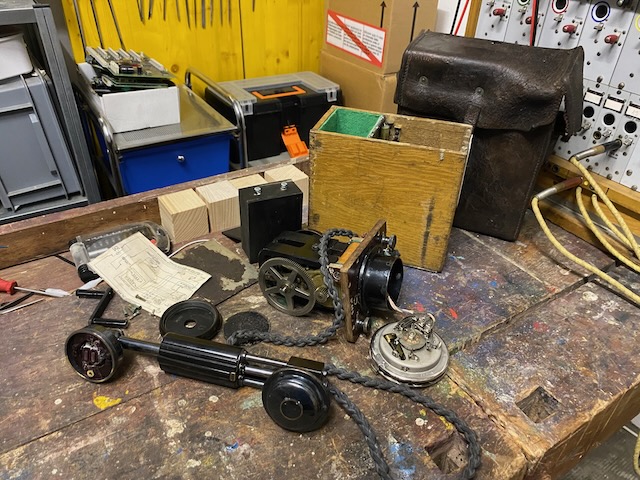 Diagram [5]. Self made "artificially weathered replica".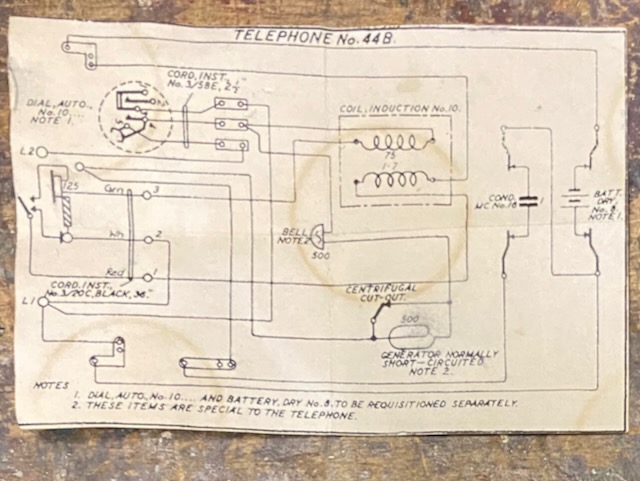 Handset No. 36, extended and RX side cap and membrane removed.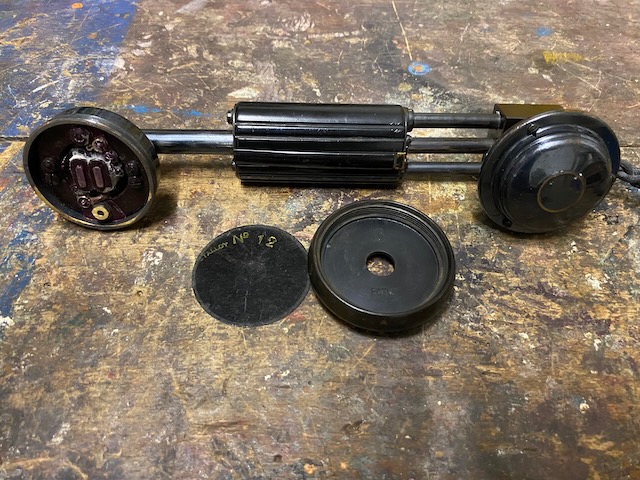 No. 36.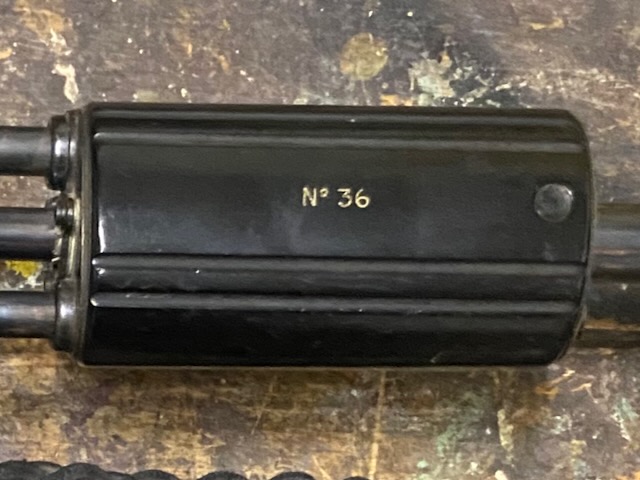 Dial No.10. Not sure about the other numbers, maybe 47 is year of make, it seems Dial No. 10 were made up until the early 50ies [5].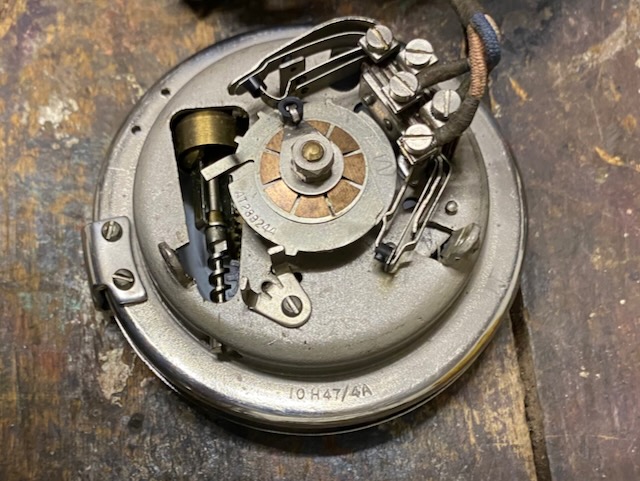 Coil Induction No. 10; 1,7/75 Ohm.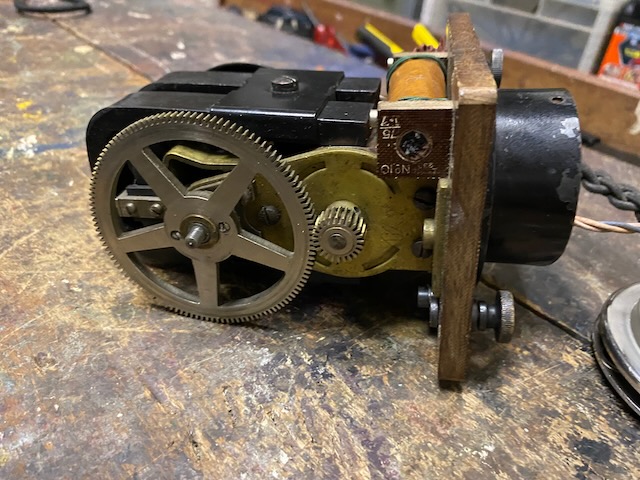 The bell is mounted on the magneto back. The magneto is actuated by a centrifugal clutch. There are three spring contacts to make contact with the battery and capacitor circuit (One just behind the coil, of the other two the contact points are visible here below/behind the magneto).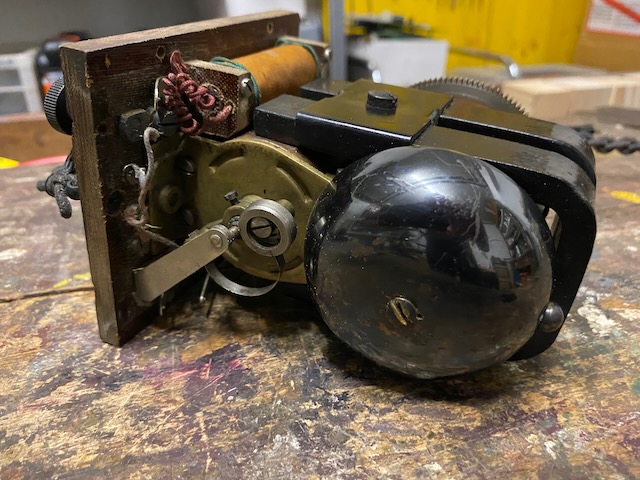 I mounted a "hidden" modern capacitor to the inside. The 3 contact lugs for the battery and capacitor circuit are visible here.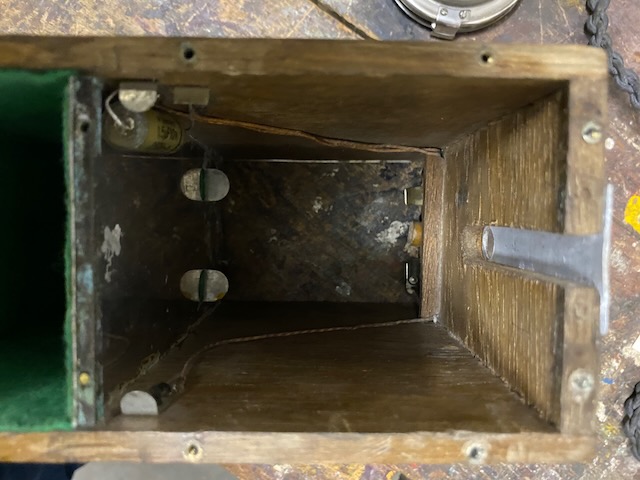 The battery contacts and beneath the capacitor contacts. Here first the capacitor was inserted then on top the battery.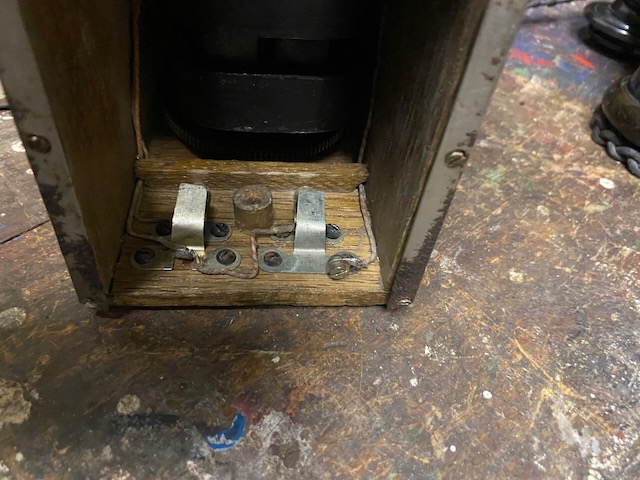 Neatly arranged.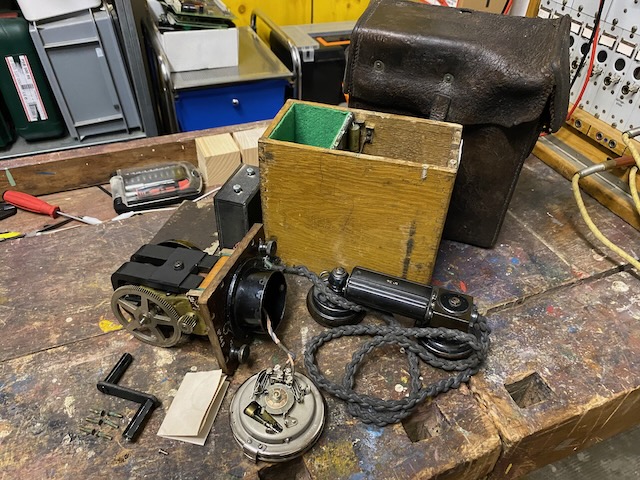 The battery mounted, the battery compartment then is closed by a metallic slide in lid.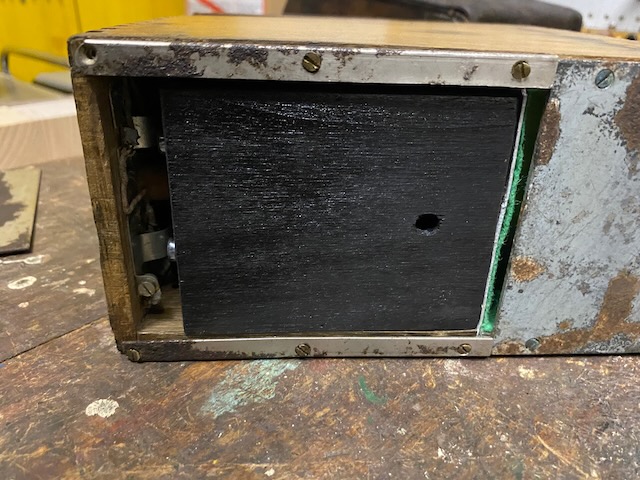 Ready to use.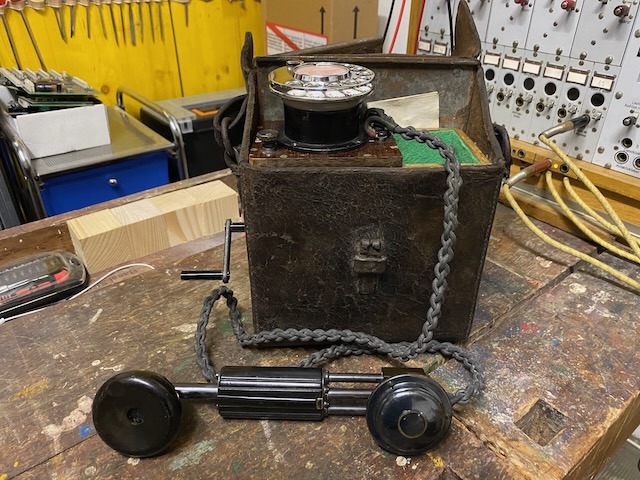 Handset and magneto handle stored. The green felt is also a "replica".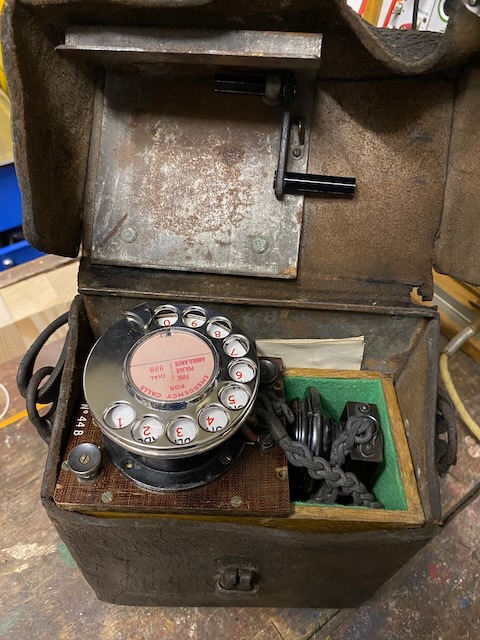 Ready to transport. The leather pouch is heavily weathered.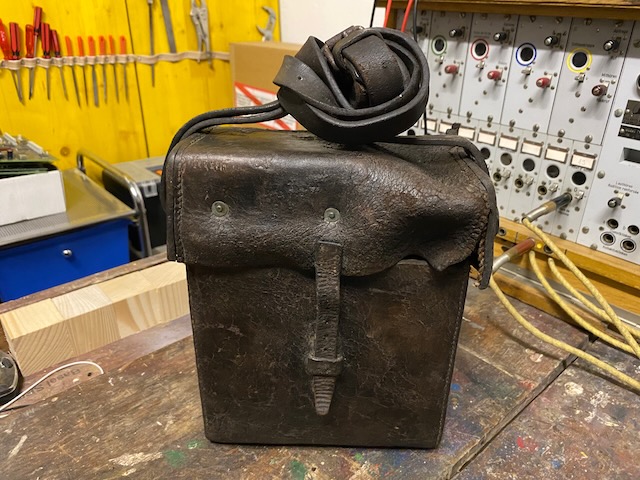 No. 44B.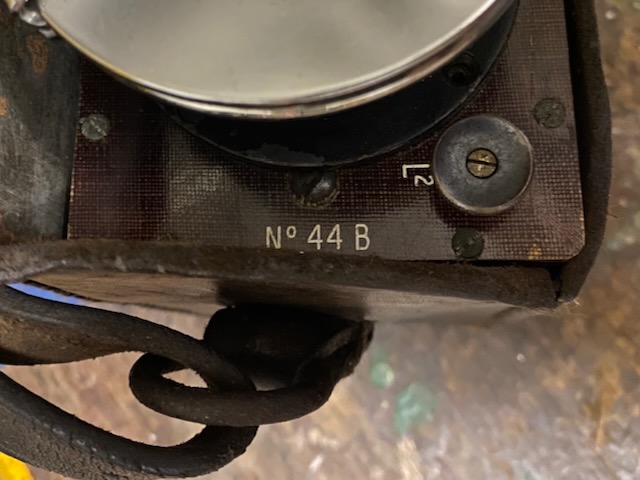 Sources
---
Creative Commons Attribution-ShareAlike 4.0 International License