---
Episode 50 - German OB Fernsprecher 43, 1944
Description
The "OB Fernsprecher 43 für Ortsfesten Betrieb" (~"Local battery telephone for use at permanent locations") is a stripped down version of the FFsp 33. As the name indicates not for field use, but rather for indoor use (permanent locations). Electrically identical to the FFsp 33 (Same coil, ringer, magneto) but mechanically much cheaper built. The electrical parts are not built into a sturdy metallic frame but only screwed to the bottom of a fibre board. The handset cord is fix mounted, not pluggable, and the line test button and the line plugs have been left out. There is no spelling table nor a diagram attached to the case.
All OB 43 seem to have been made by Mix & Genest in 1944. I did not find any source which indicates how many of these were ever made. There are no serial numbers on the devices. [1] [2].
Datasheet
Size: 280x100x210 mm
Weight: 4.5kg
Material: Bakelite case
Microphone Battery: 1x 1.5V dry element (IEC S4)
Generator 400 Ohm, crank removable to stow away for transport
Ringer 2500 Ohm
Bakelite Handset with P.T.T. lever, identical to FFsp 33 handset, but not pluggable
Gallery
Disassembled.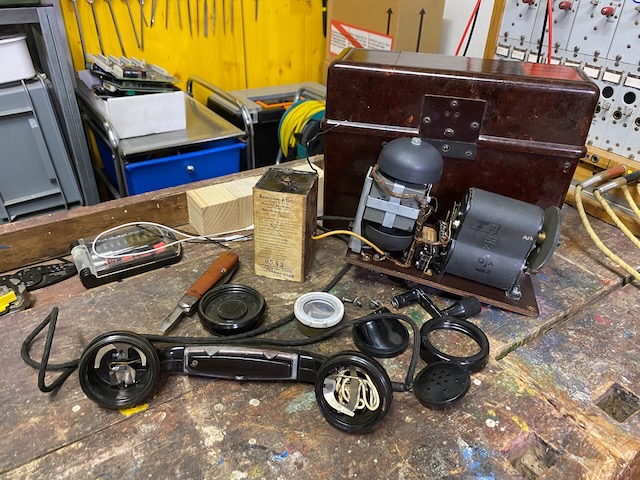 Main board. Magneto made by "djx" (Stöcker & Co Leipzig [3]).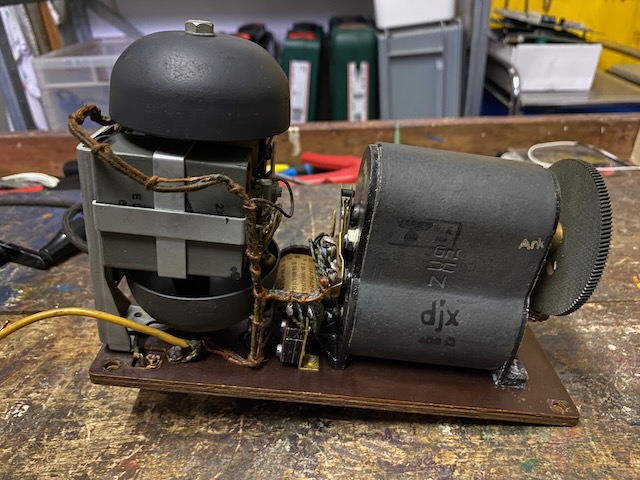 Magneto with 1944 and "Ark" (for arctic climate) stamp.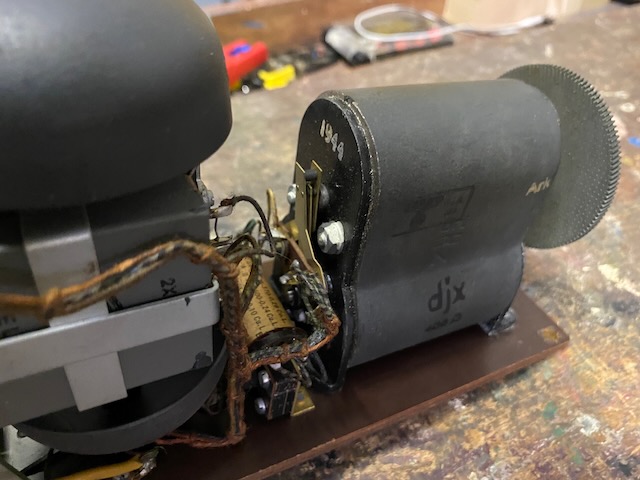 The coil is identical to the FFsp 33 "after 1939" coil.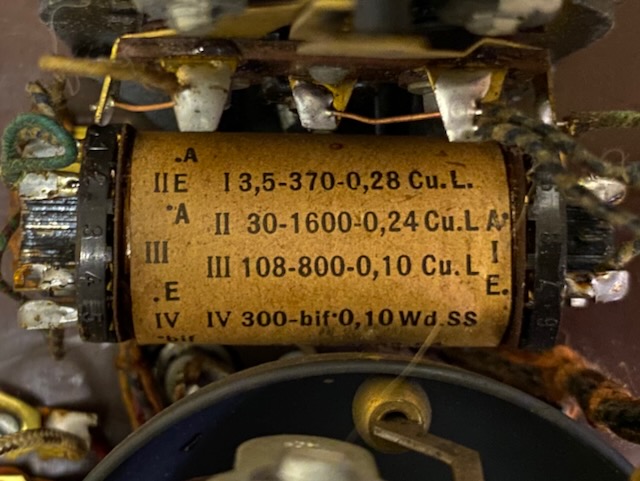 Ringer coils, identical to FFsp 33.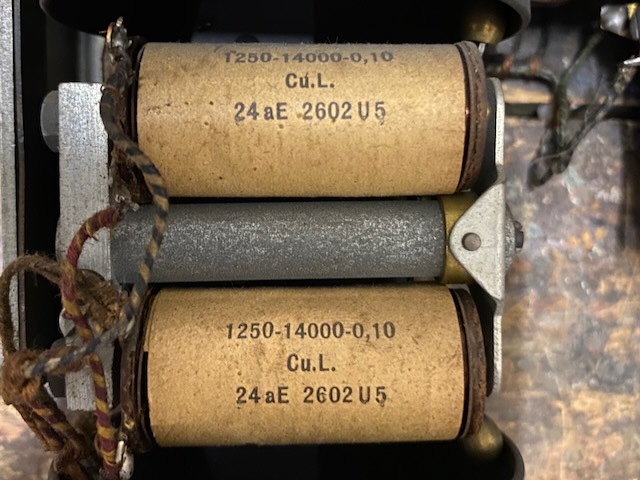 Capacitor with date stamp June 1944. Made by GK (details for GK unknown to me).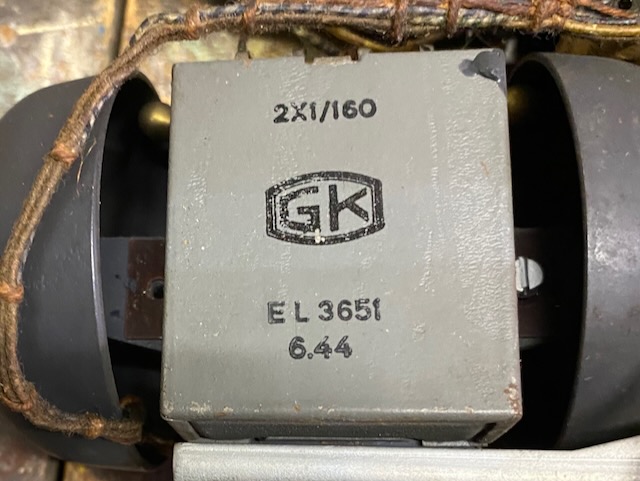 The handset cord is directly screwed to the terminals.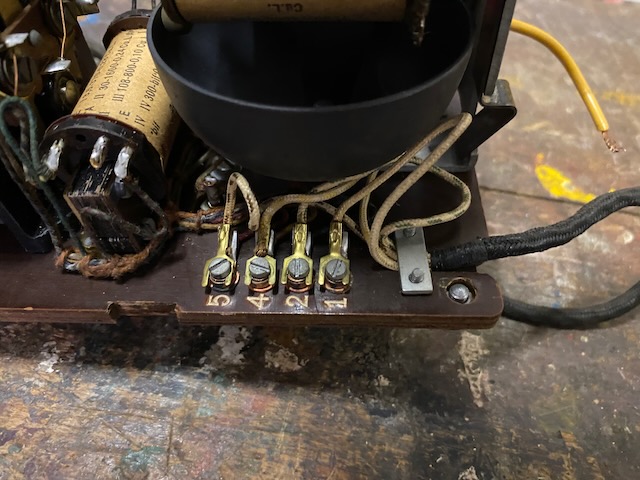 The handset is identical to the FFsp 33 handset. The tx capsule cap is made of some plastic material (yes, but not original see below).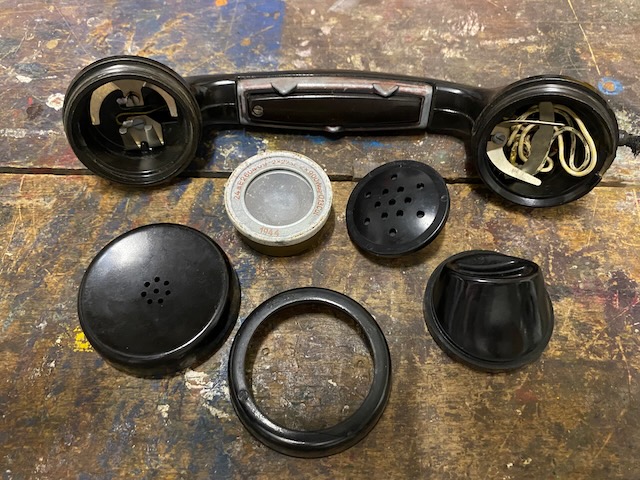 The plastic TX capsule pictured is of a later date and made in east germany by "VEB RFT 303" (Most probably RFT VEB Fernmeldewerk Nordhausen). (Thanks to Youtuber DK for pointing this out, quite a blunder from my side).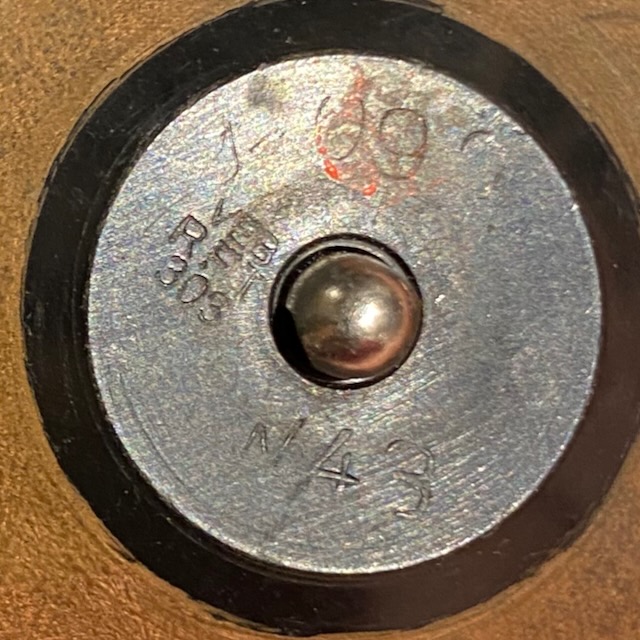 Mix & Genest and acceptance mark on handset.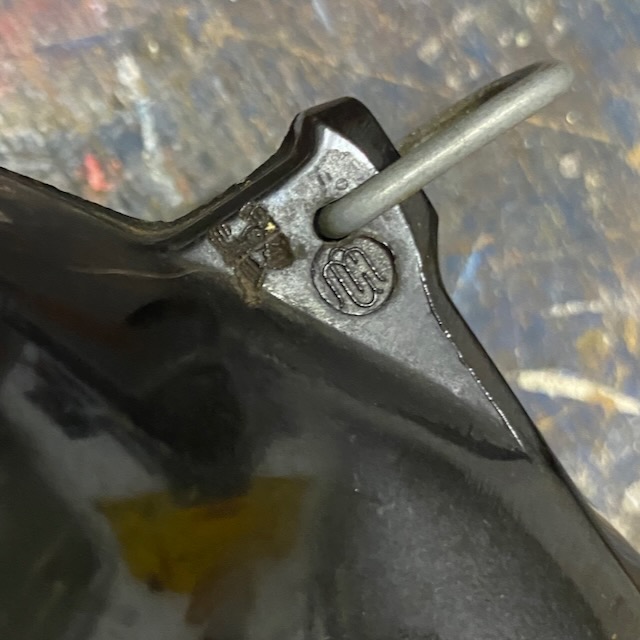 1944 mark on handset.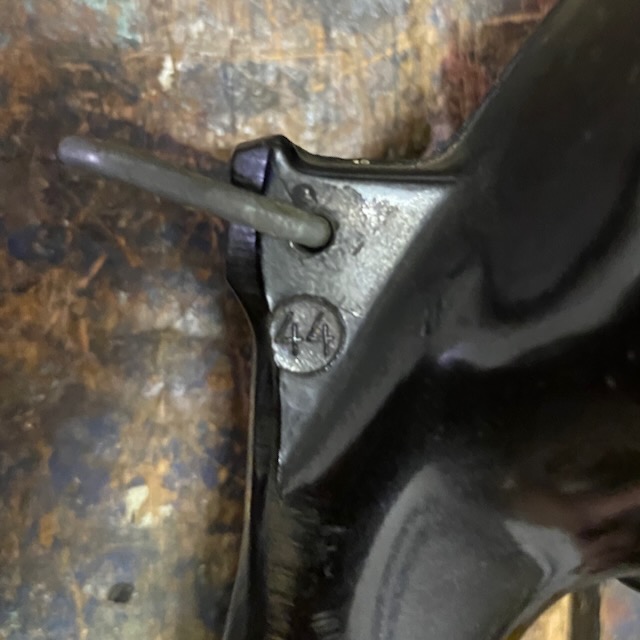 Empty bakelite box. Hinges and lock riveted. No diagrams inside the lid.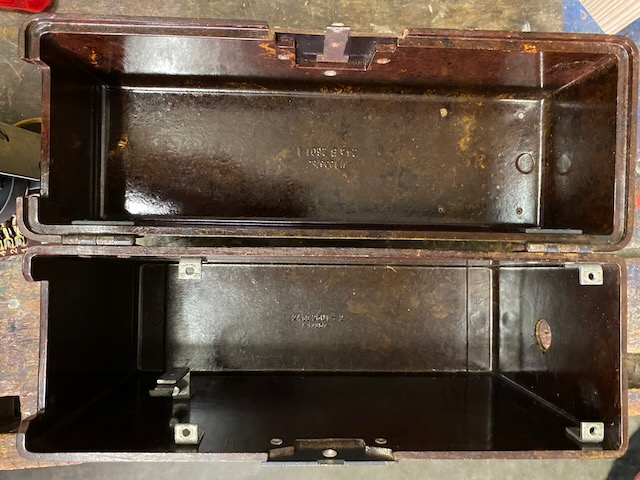 Ready to use.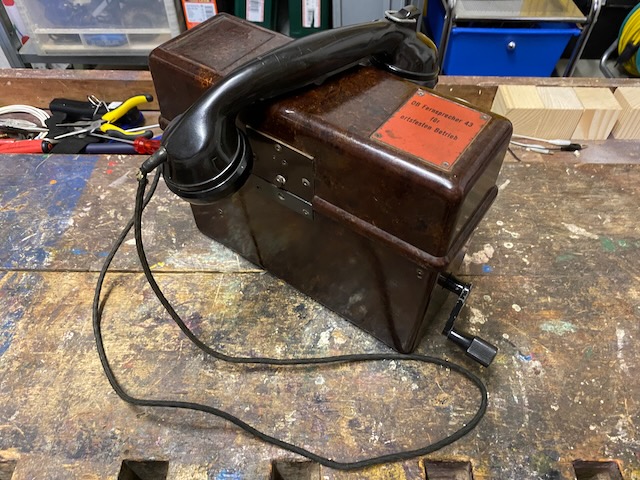 There is no fixture for the handset, it is just thrown into the lid for storage.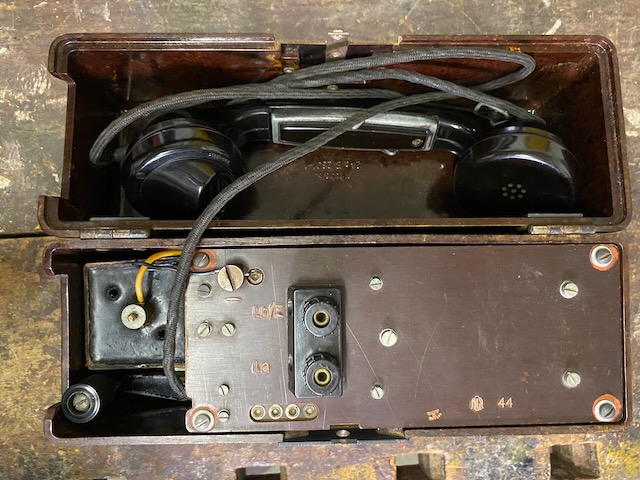 The battery and magneto lever are held by lock springs.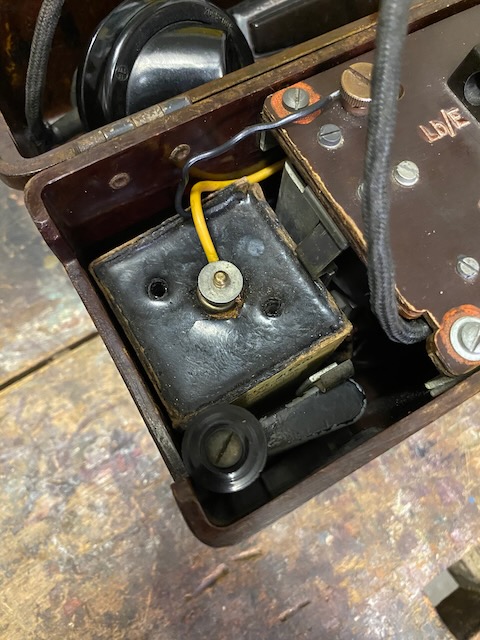 Mix & Genest, acceptance mark and year of make on main board.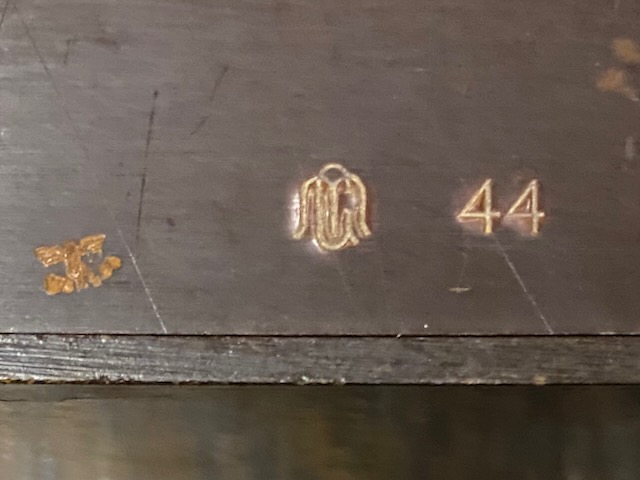 Label on lid.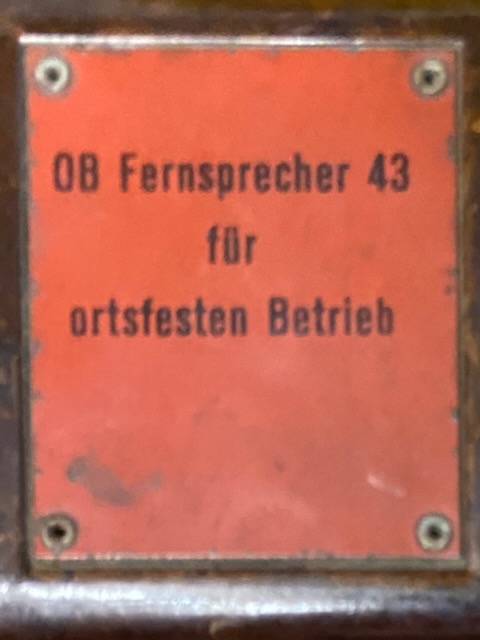 No lid on magneto access. No spelling table on lid.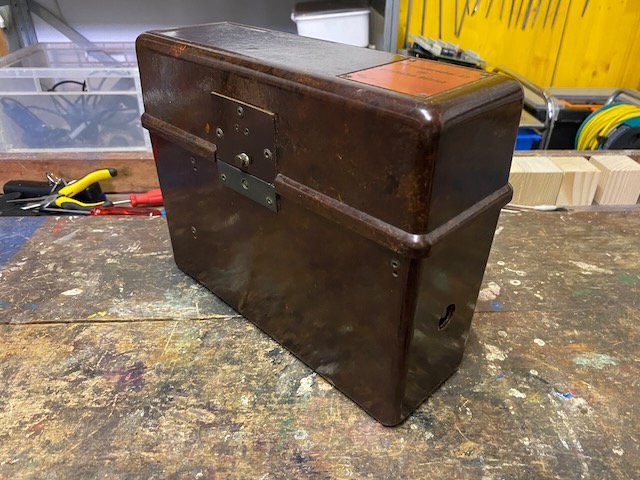 No sealing gasket on cable access.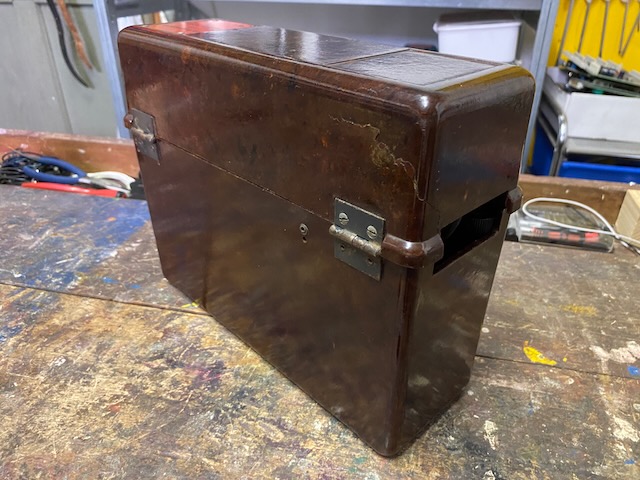 Sources
[1] Massieu, Jean-Francois. La téléphonie militaire allemande 1935 - 1945. Paris: Memorabilia, 2017.
[2] German Field Line Communication equipment of WW 2. Funksammler Publications, 2010. pdf
[3] Getarnte Herstellerkennzeichen @der-fernmelder.de
---
Creative Commons Attribution-ShareAlike 4.0 International License