---
Episode 49 - Swiss Railway Trackman Telephone, 1943
Description
This trackman railway instrument was made by Hasler in 1943 (Date on capacitor). It seems to be the predecessor of that one.
It can be transported rucksack style. According to the station signals noted in the instrument it was last used on the Zürich-Baden line (which by the way was the first Swiss railway line ever) and the Baden-Oerlikon line. The different stations on the line and the portable instrument were called by signs based on different combinations of short and long rings.
The instrument has a railway telephone line type socket and a matching patch-cable packed. The speech circuit uses an anti-sidetone setup. The case and body are made of cast alloy.
Unique feature
Backpack straps, removable.
Datasheet
Size: 250x380x190 mm
Weight: 9 kg
Material: Painted cast alloy, leather backpack straps.
Microphone Battery: 1x 1,5V Leclanché type H2 cell
Anti side-tone circuit
Generator: 500ohm
Ringer: 3500ohm
Standard Swiss PTT type 1931 handset.
Gallery
Disassembled.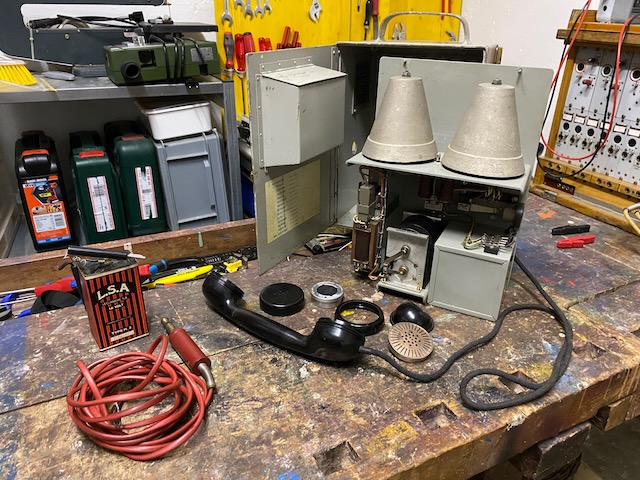 Wiring diagram. Anti-sidetone coil. High impedance ringer always on (typical for railway phones to use in parallel, "party line"). RX circuit protected with capacitor.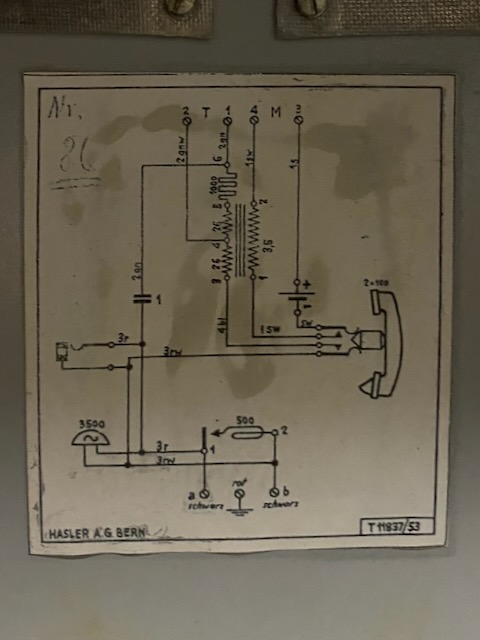 Bilingual (German/French) Guide. Describes how to carry, how to connect and how to exchange battery.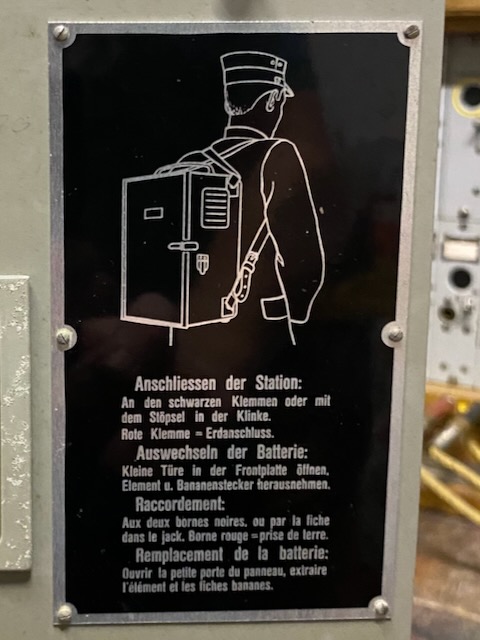 The station call codes list. The stations are: Oerlikon, Seebach, Affoltern, Regensdorf, Buchs, Otelfingen, Würenlos, Wettingen, Baden Oberstadt (not services anymore), Baden, Killwangen, Dietikon, Schlieren and Altstetten.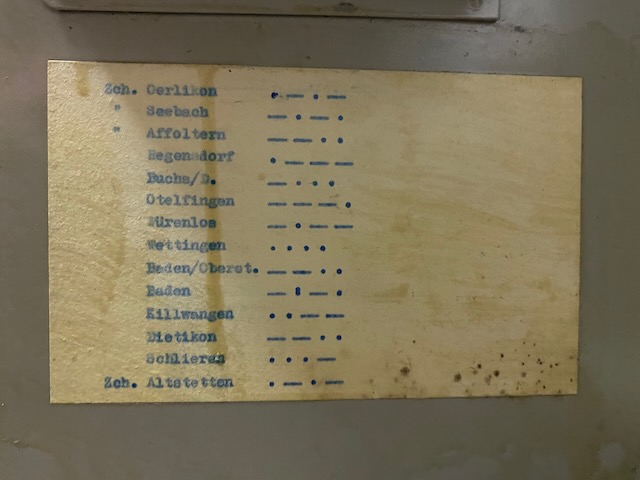 Swiss PTT type 1931 bakelite handset. RX capsule from 1955, TX capsule made in 1960.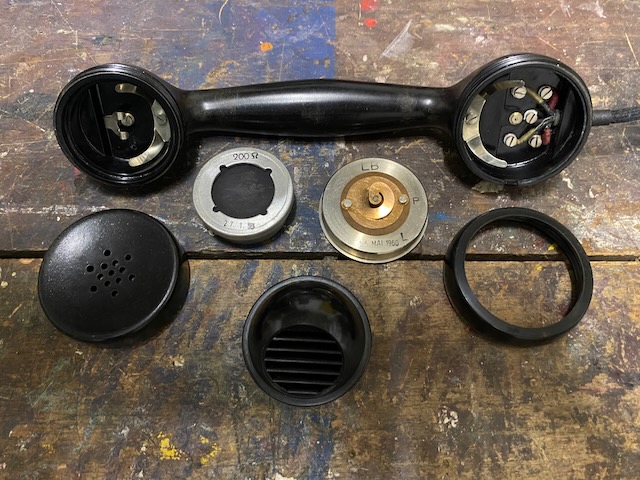 Leclanché dry battery, Type H2.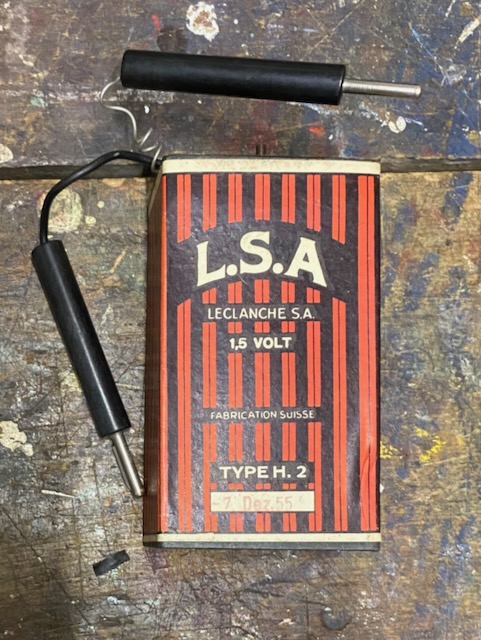 Clean setup, plenty of room.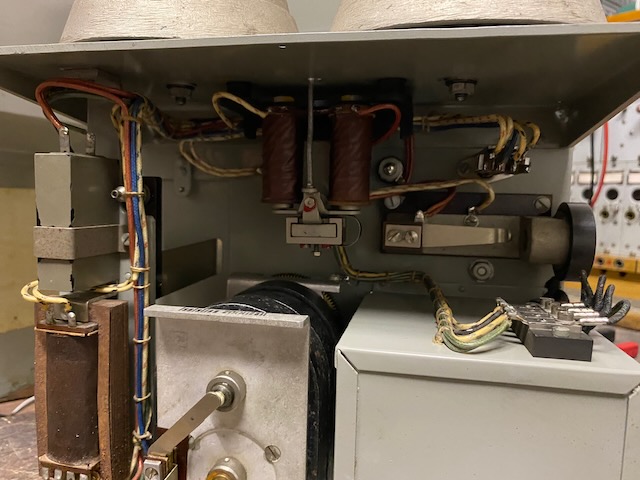 Battery mounted.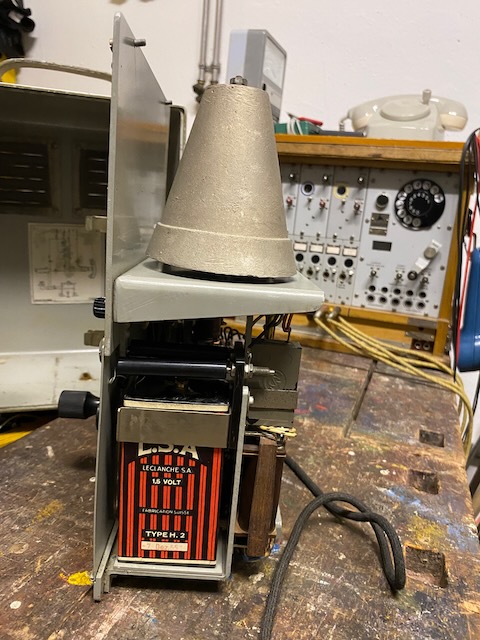 Capacitor made in 1943.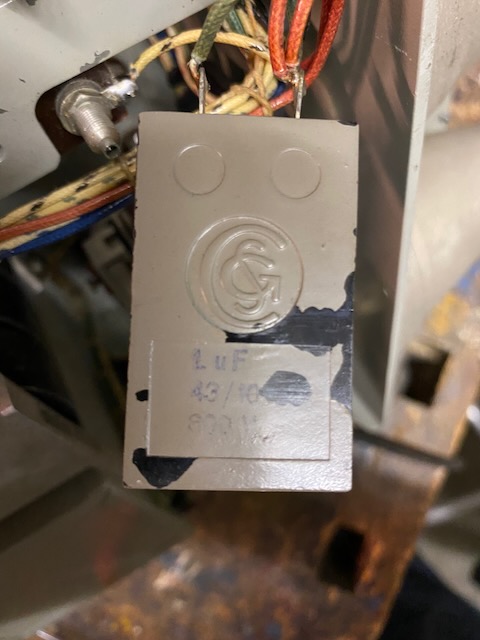 The empty box. The openings to let the ringing pass are protected by metallic mesh against dirt.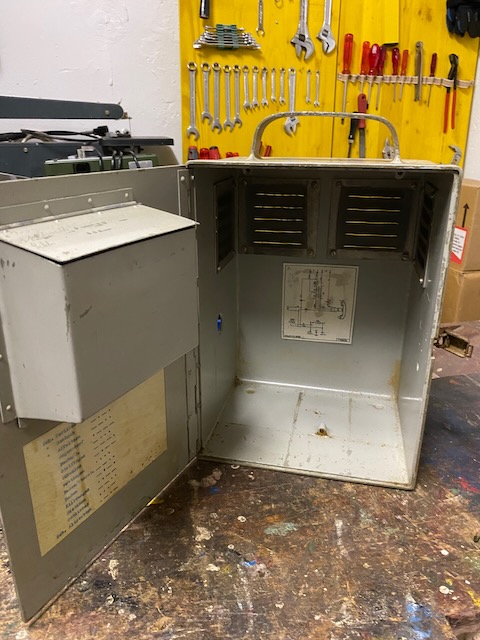 Ready to use.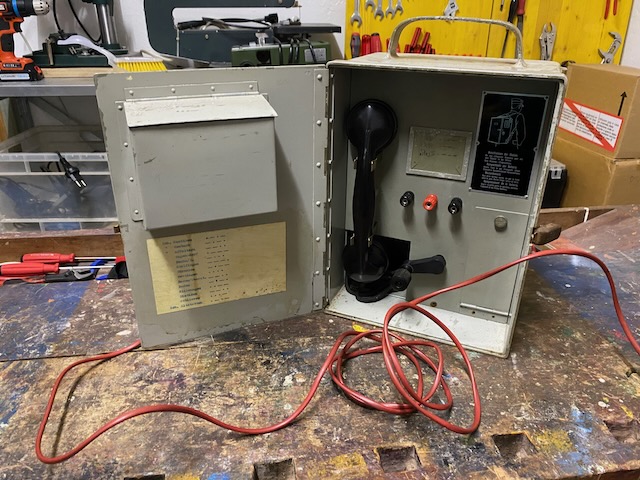 Swiss Railway type patchcord connected.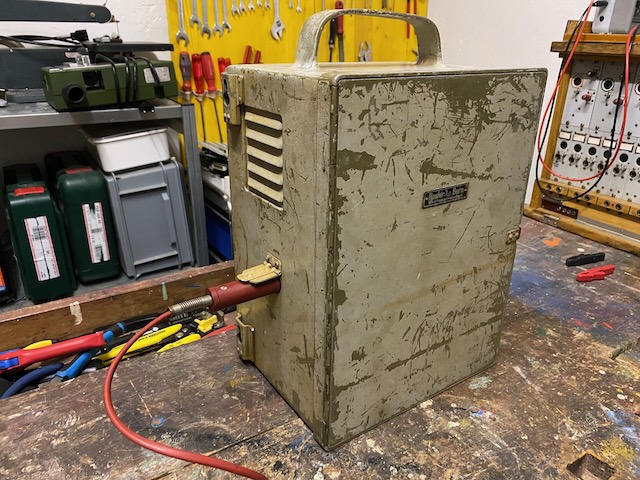 Patchcord stored in door.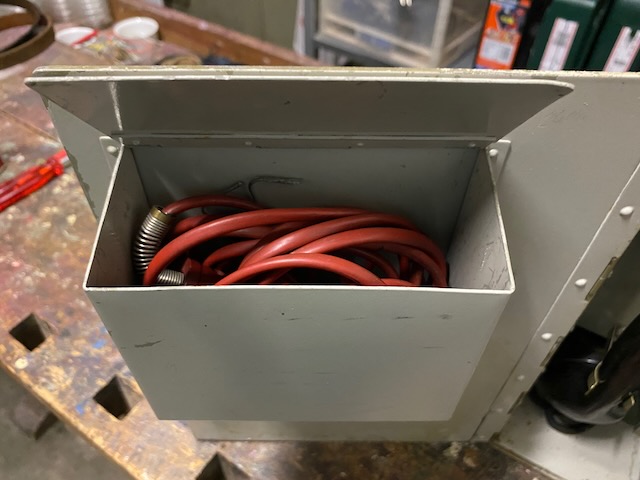 Ready for transport.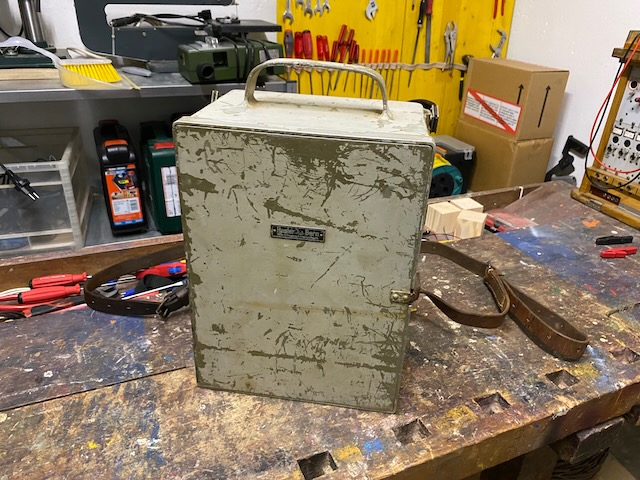 Rucksack style.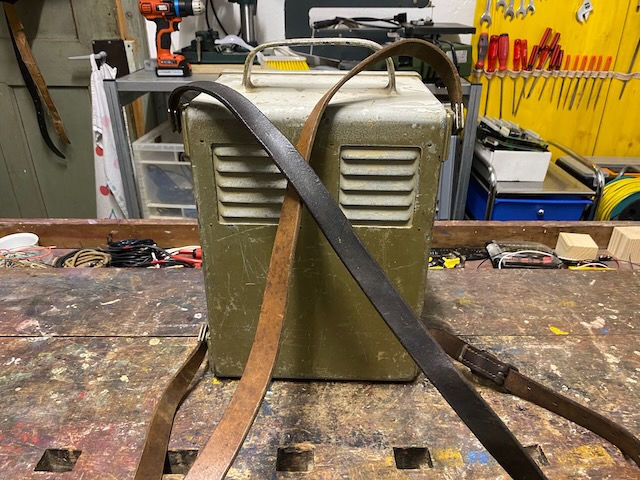 Made by Hasler "Werke für Telephonie und Präzisionsmechanik".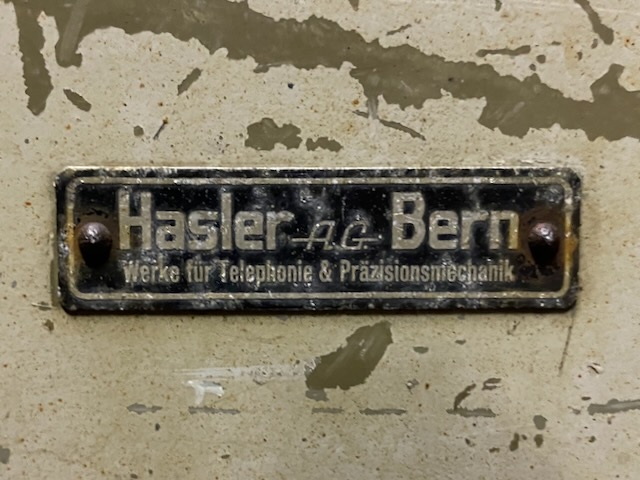 ---
Creative Commons Attribution-ShareAlike 4.0 International License