---
Episode 40 - Tragbarer Telefon-Apparat Tefag, 1935
Description
Functionality-wise a very plain basic portable telephone for any generic use case, maybe power plants, mining, fire brigades etc. What makes this instrument interesting is the manufacturer- Tefag - and the used parts - Fuld/T&N - most prominently the design handset which is an updated Fuld Model 28 ("Frankfurt") type later used on the T&N "Maingau". Fuld and Tefag had some trade- and perhaps further agreements in the late 20ies and early 30ies. Fuld then underwent a reorganisation and "aryanisation" and became NTT and T&N and Tefag was taken over by ITT.
The TEFAG catalog 1925 [1] shows a very similar set (with a different contemporary handset):
Portable telephone set No. 6605 (Line telephone) Consists of an oak box with carrying strap, inductor with 3 magnets, induction coil, AC ringer, handset, 2 refillable elements and 2 connection terminals.
The Fuld journal 1933 [2] (the same issue which announced the reorganisation/aryanisation) shows a very similar set with the bakelite design handset:
The Frankfurt plant has been very active in the field of portable telephones for police, army and other purposes in recent years. Fig. 31 shows some of the newly developed devices; one of them was recently delivered to China in large numbers.
Datasheet
Size: 320x100x235mm
Weight: 5kg
Material: Oak
Battery: 1x 1,5V Element
Magneto, Ringer, Induction coil by Fuld/T&N
Hookswitch
Bakelite handset (Type T&N Maingau)
Gallery
Disassembled.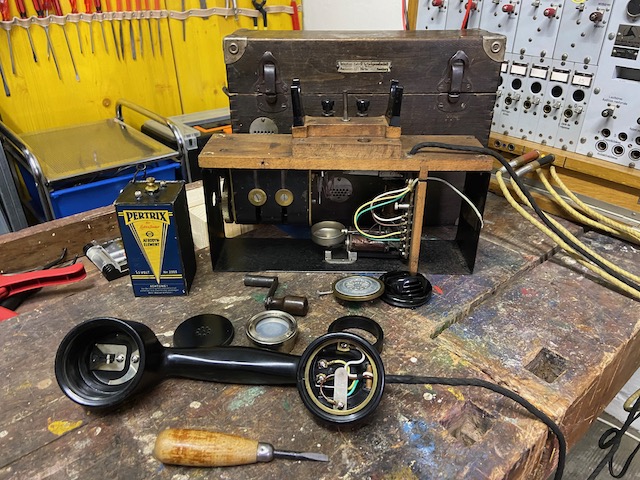 Compared with a T&N Maingau Modell 35 with the same handset.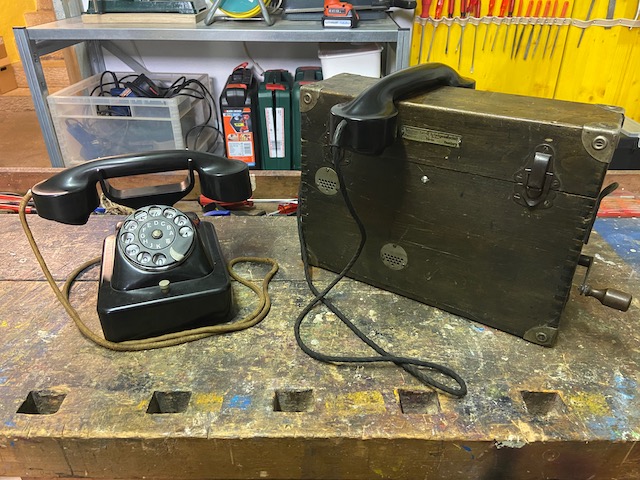 The electrical diagram shows also a Fuld/T&N diagram/product number. A basic, simple circuit setup.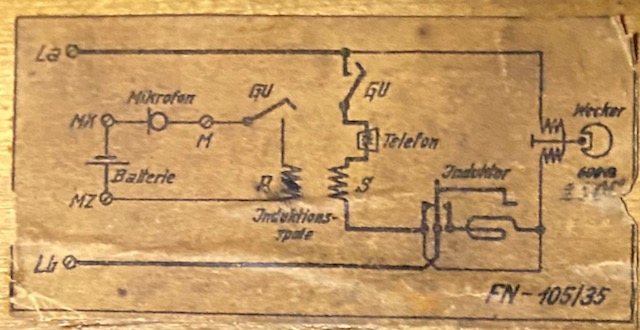 Fuld/T&N had it's own capsules with different sizes than the german post standard. Adapter rings are used to fit standard capsules. The capsules mounted are from the 60ies/70ies, apparently this instrument was still in use by then.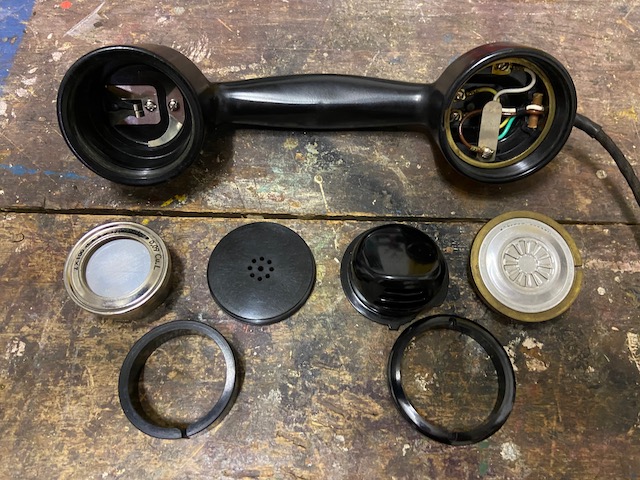 Chassis from the back. A really simple, basic (not to say cheap) construction.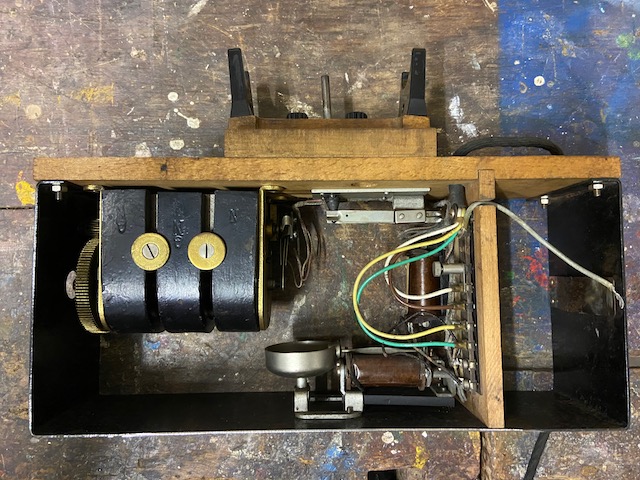 Ready to store. The ringer also is clearly a T&N product and the coil also has a T&N type product ID. The Petrix Element is more or less contemporary (~1950)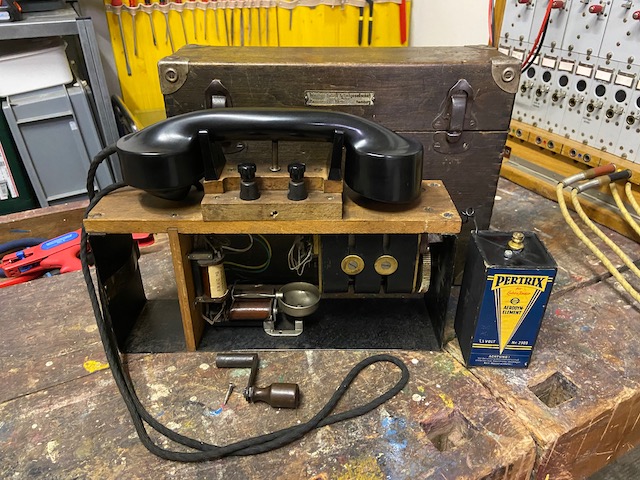 Ready to use.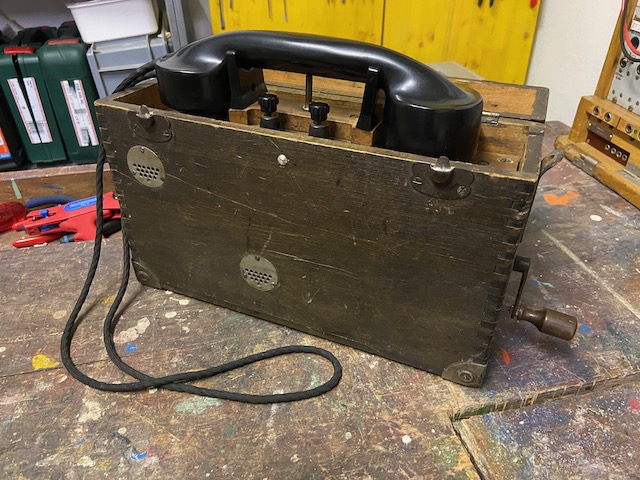 Stored.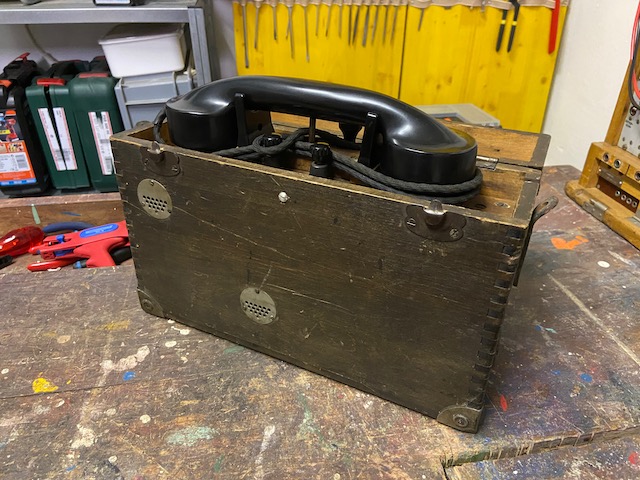 Ready for transport.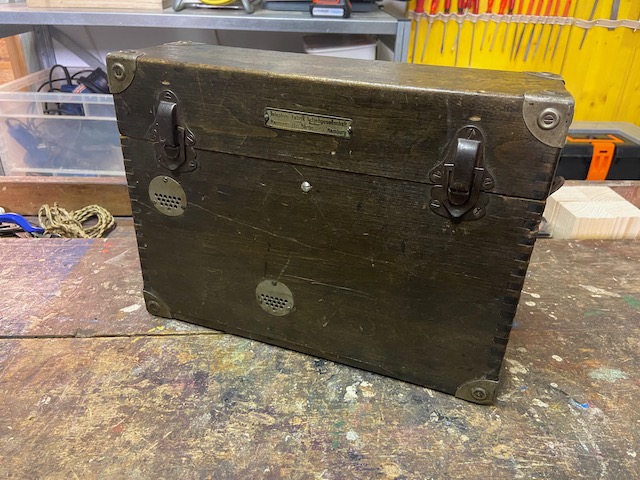 The TEFAG (Telephon-Fabrik Actiengesellschaft vorm. J. Berliner) label.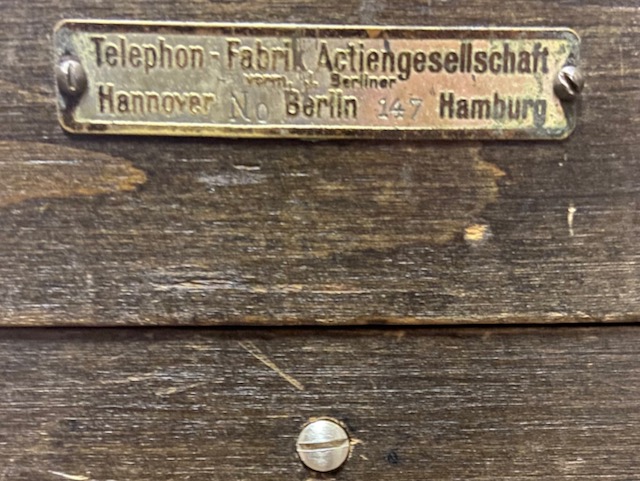 Tefag catalog 1925 product No. 6605. [1]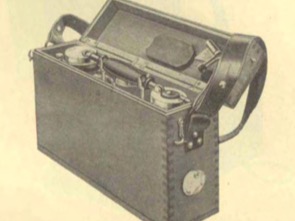 Fuld journal 1933. [2]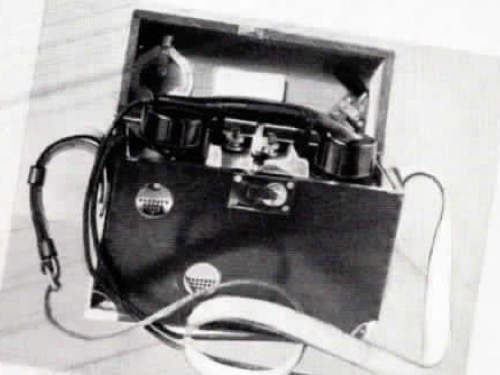 Sources
[1] Telephonie-Hauptkatalog 1925. Berlin: Tefag, 1925.
[2] Konzernnachrichten. 6. Jahrgang, Heft 32. Frankfurt: H. Fuld & Co. AG, 1933. pdf
---
Creative Commons Attribution-ShareAlike 4.0 International License