---
Episode 19 - Combiné d'Essais, 1975
Description
This french linemans instrument is made in 1974 by the Association des ouvriers en instruments de précision, a french workers cooperative which specialised in telecommunications equipment manufacturing (once the world's biggest cooperative outside of USSR, operating from 1896 until 2003). The instrument is a french P.T.T. standard design for linemen portable instruments. This is the successor of the Poste téléphonique pour l'essai des lignes from the 30/40ies. This model seems to have been made in large quantities as it can be seen often on online marketplaces. The earlier models, from the 50ies, use the same model number 292-60 as the above mentioned older instrument. From the 60ies onwards the model number seems to be 400.0060.
The instrument comes in a leather case. The main body is made of a light alloy. It features a magneto, buzzer type ringer and uses a standard d-cell element for tx power supply. The tx and rx elements are of the french 1943 type. The magneto is self shortened when not in use, putting the buzzer in the line. The wiring diagram is fitted inside the instrument on the inside of the back lid.
Unique feature
The push to talk and listen button can be locked in activated position.
Datasheet
Size: 290x110x140 mm
Weight: 2,4 kg
Material: Case leather, Handset light-alloy
Battery: 1x 1,5V D-cell
Self shortening magneto
Buzzer type ringer
Push to talk and listen button, lockable
Gallery
Disassembled.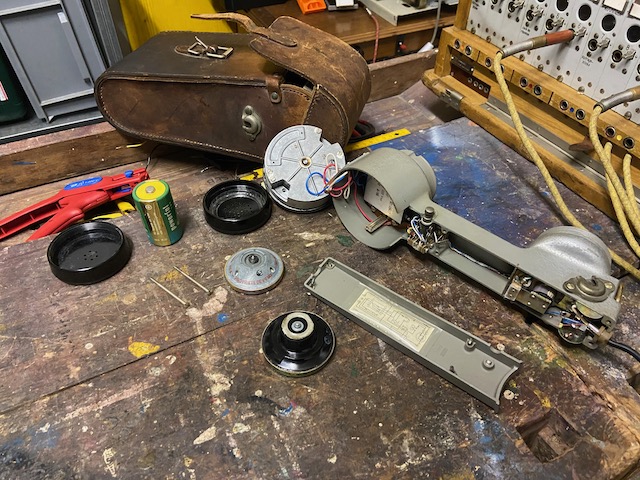 Ready to use.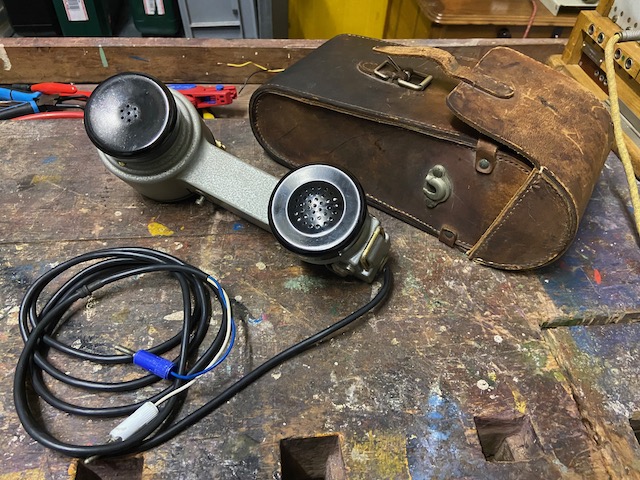 The wiring diagram inside the back lid. According to the diagram the instrument is to be used on BL ("Batterie locale", local battery) or Auto-rural (rural automatic networks).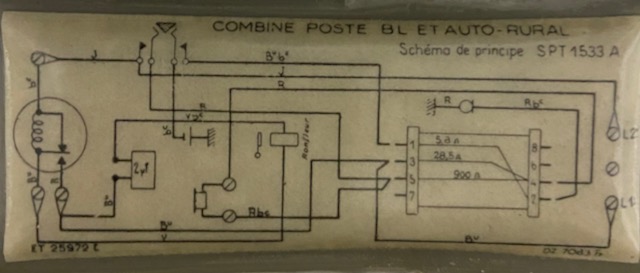 The Manufacturer label with the tender number from 1974 and the acceptance stamp from 1975 (LT, Lignes Téléphonique, being the acronym of the service responsible for checking the conformity of the devices). Propriété de l'état: every french PTT telephone was marked as "state property" (A lot of interior parts, like the RX and TX elements, were marked also). The device has been made by A.O.I.P. in Paris.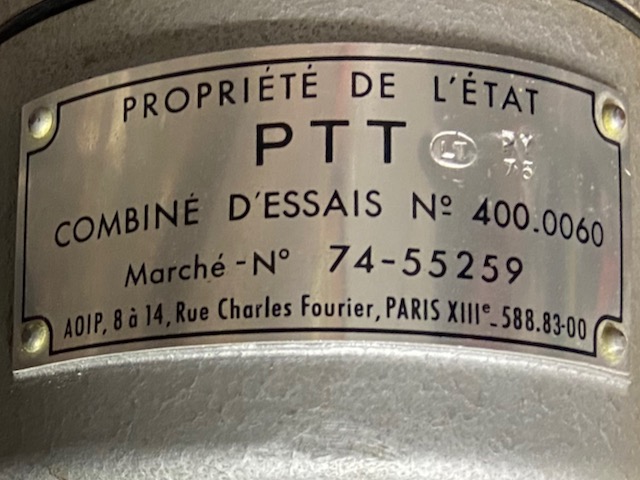 At the top (rx side) the capacitor and the push to talk and listen switch. On top of the capacitor the magneto will be mounted.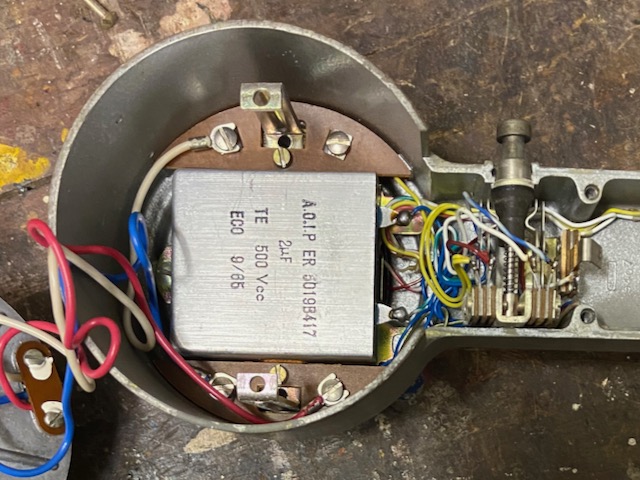 At the bottom (tx side) the buzzer type ringer with it's own acceptance stamp.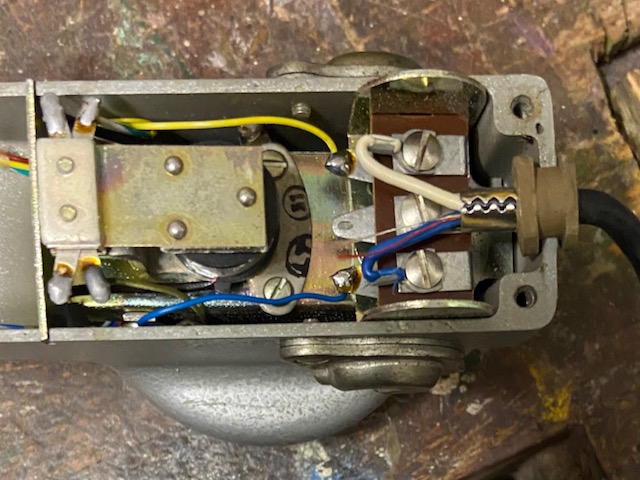 The back of the magneto, also with acceptance stamp.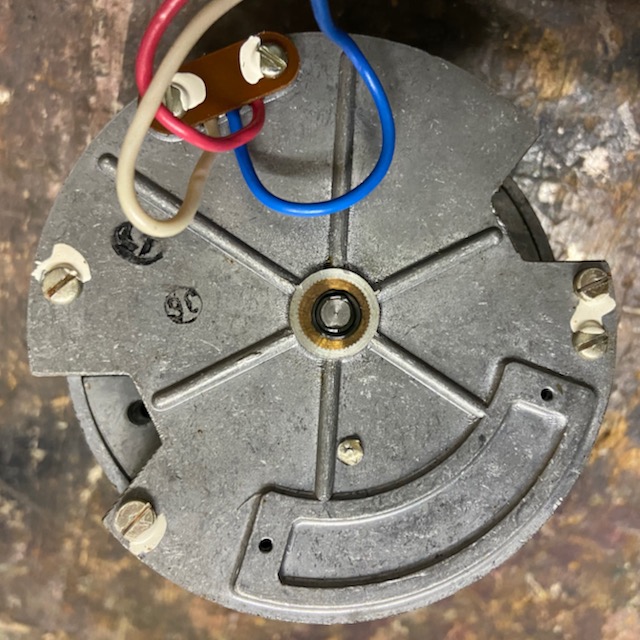 The magneto handle with folded out knob.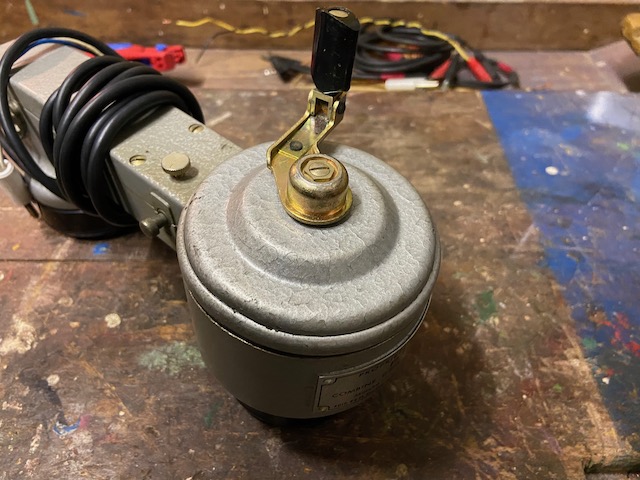 The RX element back, with acceptance stamp.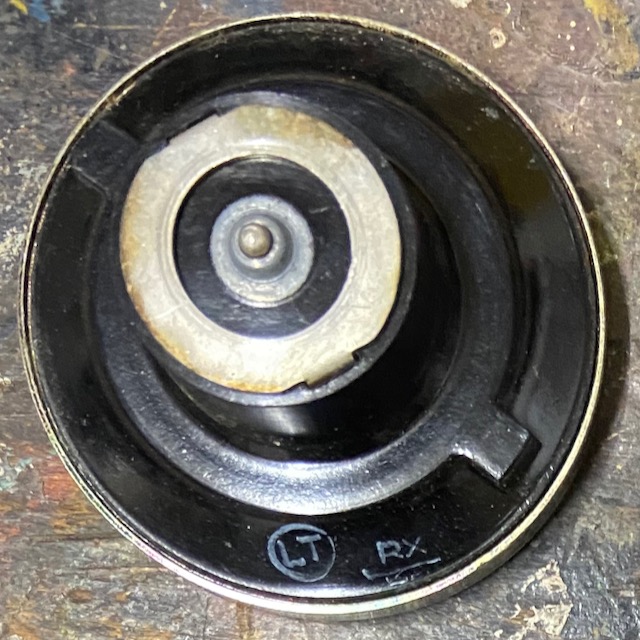 The RX element front, Propriété de l'état.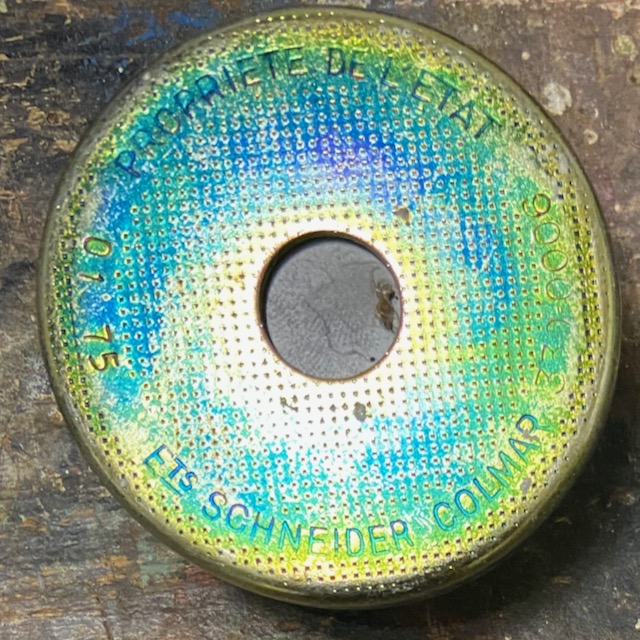 The TX element back, made by Ericsson, acceptance stamp, Propriété de l'état, .... yes we got it.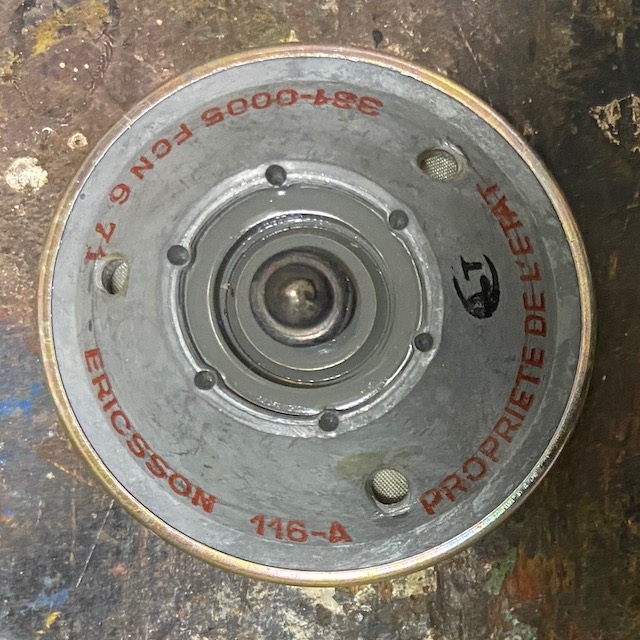 TX front, somebody forgot to mark it.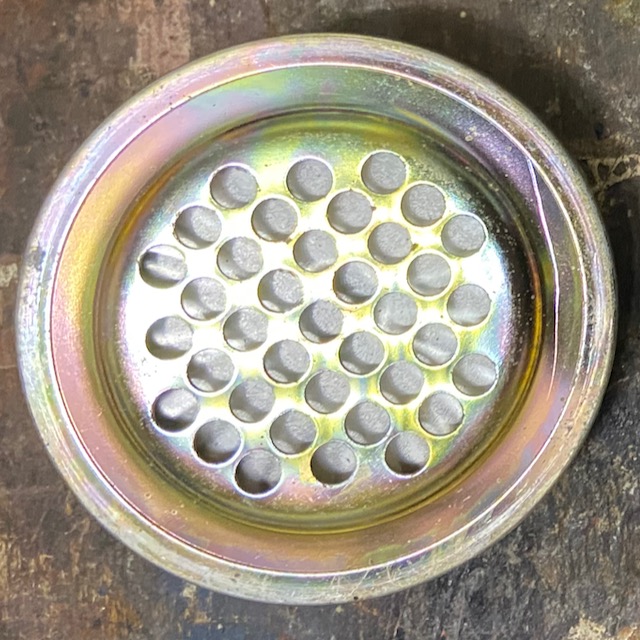 The inside of the empty leather pouch.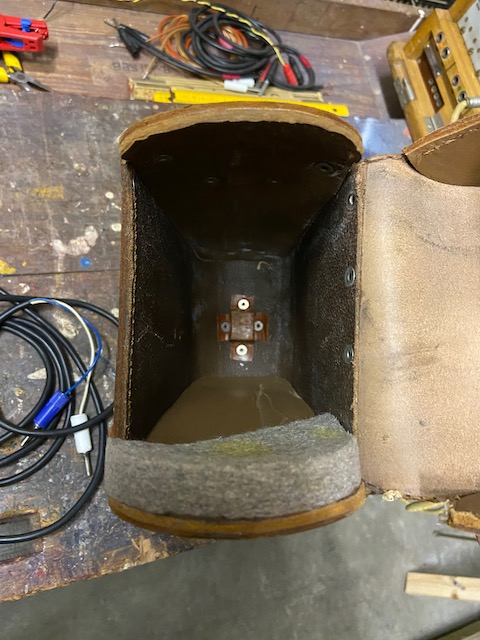 The leather case has been made by Foucault in Lapalisse in 1974.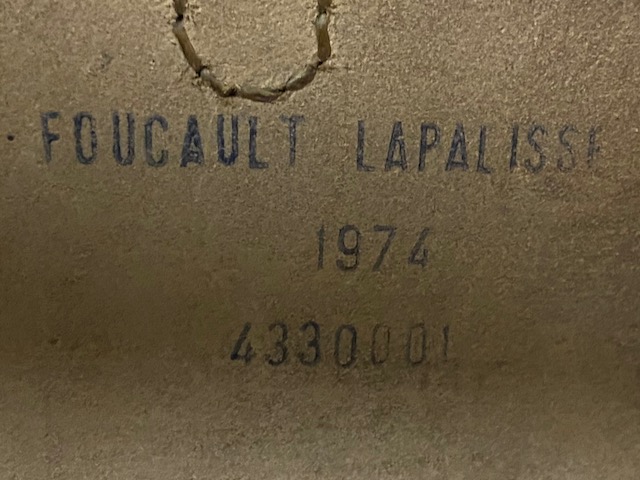 Stored in the case.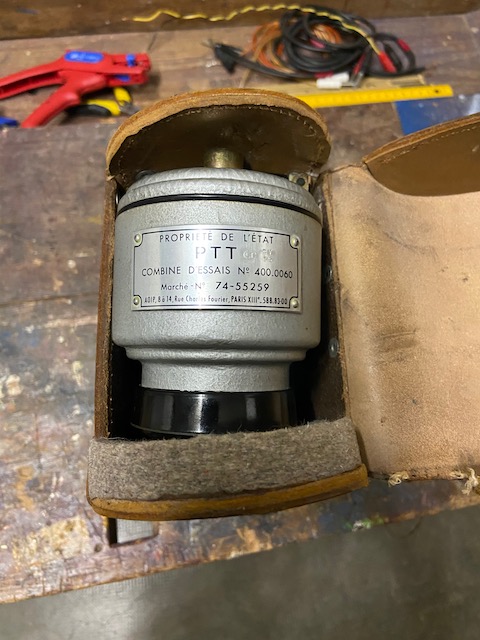 Ready for transport.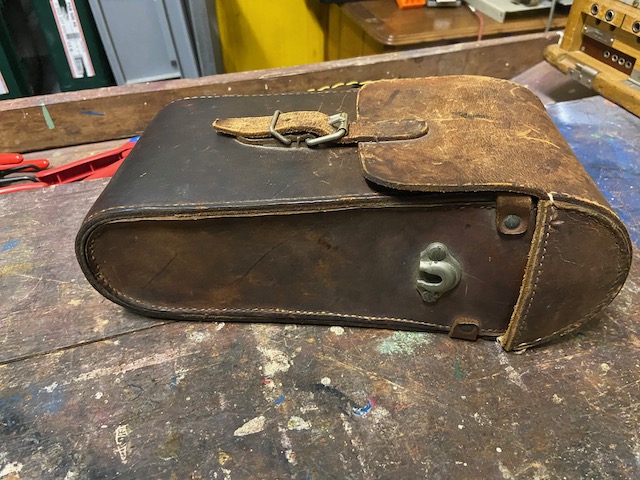 Sources
Lecouturier, Yves, Michel Bablot et al. Le Patrimoine des télécommunications françaises. Paris: Flohic, 2002.
Les postes d'essai @alain.levasseur.pagesperso-orange.fr
Poincons et marquages @alain.levasseur.pagesperso-orange.fr
---
Creative Commons Attribution-ShareAlike 4.0 International License