---
Episode 1 - Swiss Army Feldtelefon 50
Description
The Swiss Army field phone "FTf 50: Feldtelefon Modell 50" was developed by Albiswerk Zürich AG (The Swiss Siemens subsidiary, later renamed to Siemens Schweiz AG) in the late 40ies. It's design was inspired by the US EE-8 field phone. With 2.6kg (5.7lb) the instrument was very lightweight for it's time. The Swiss Army predecessor "FTf 47: Feldtelefon Modell 1947" was weighing in at more than 9kg (20lb).
Albiswerk delivered about 10000 pieces to the Swiss Army between 1950 and 1960. Another about 3000 pieces were delivered by Gfeller in the 60ies (The instrument in the Video was manufactured by Gfeller).
The instrument was also delivered to the Swiss Civil Protection Service and to the Dutch army as "Veldtelefoontoestel TA-3001".
Unique features
Replacement screws for the loose-able screws for holding the body in the canvas case and the screws of the body lid are mounted inside the body.
Ringer and induction coil combined on single frame, Albiswerk used similar designs on their desktop phones of that era.
Battery cutoff lever forced when handset inserted.
Datasheet
Size: 150x100x225 mm
Weight: 2.6kg (5.7lb)
Material: Case made of impregnated canvas, body made of a Bakelite like material
Microphone Battery: 1x 1.5V Standard D-Cell (Mono, UM-1), about 200h of speech operation
Line attenuation spec.: Speech 40dB, Ringing 30dB
Generator 3.5W
Ringer combined with induction coil, works with ring frequencies 18Hz - 50Hz
Slim Handset with PTT lever (The design goal was to be able to use handset with helmet on), made of lightweight alloy, rainproof
Battery cutoff switch which activates when handset stored
Magneto repair guide
At truefork.org you can finde a very good repair guide for a common problem of some of the FTf 50 magnetos. With age the centrifugal force switch gets stuck and the magneto coil is always shortened, resulting in stiff cranking and not generating ring current.
Gallery
Ready to use.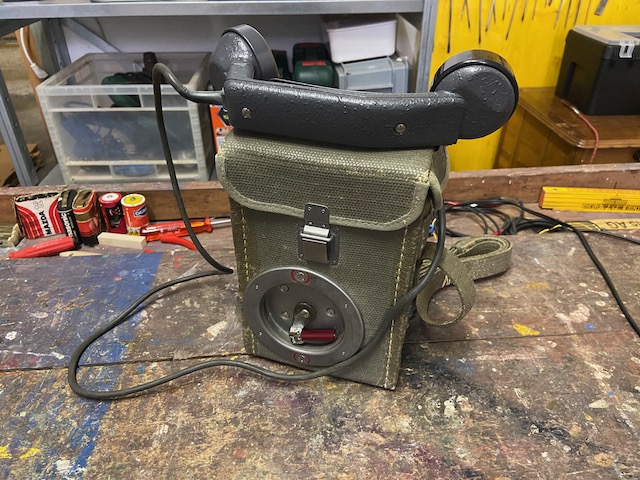 Disassembled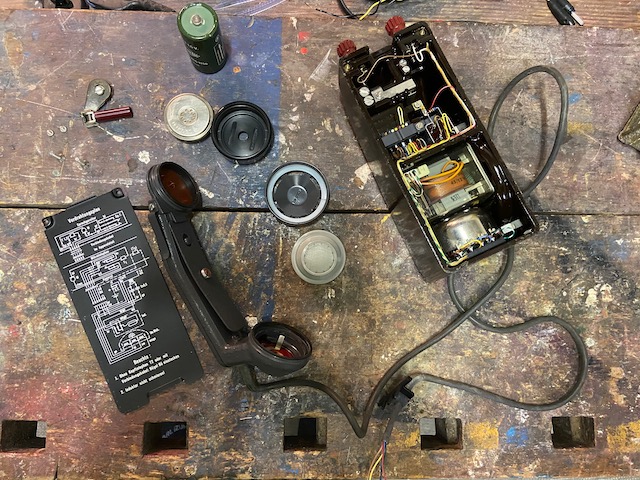 Top to bottom: Line connectors, battery cutoff lever, battery compartment, openings for ringer.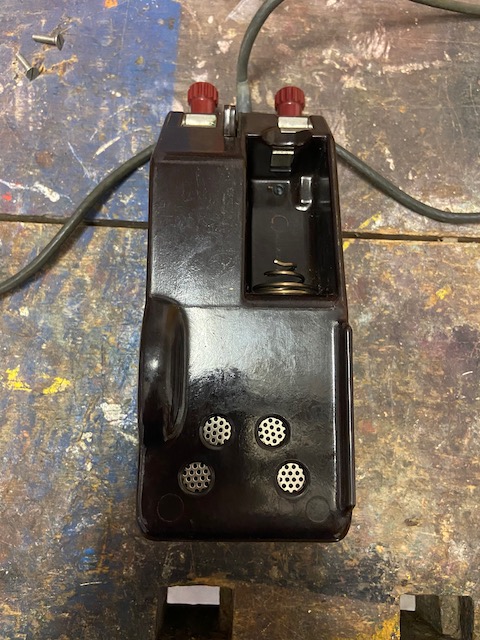 Folded crank.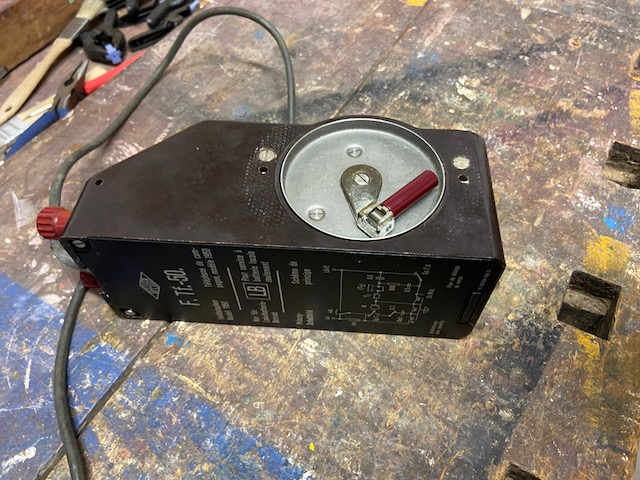 Top to bottom: Line connectors, Two pairs of replacement screws, Color coded handset microplugs, capacitor, small and lightweight generator, bell covering the combined ringer and induction coil.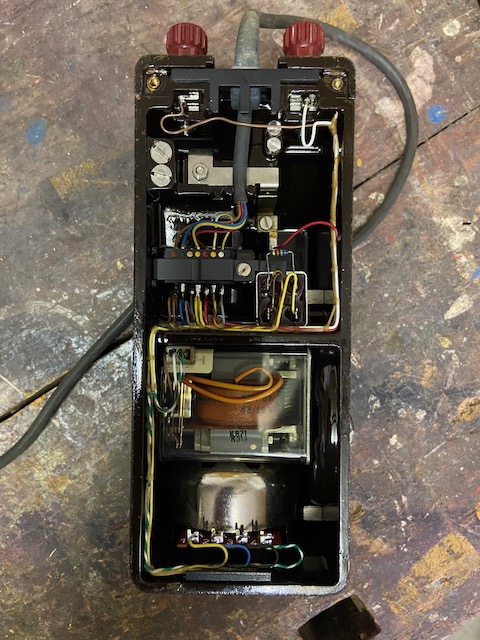 Electrical diagram (On lid outside, german and french)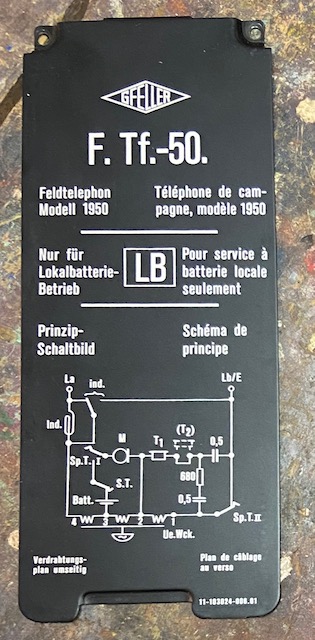 Wiring diagram (On lid inside)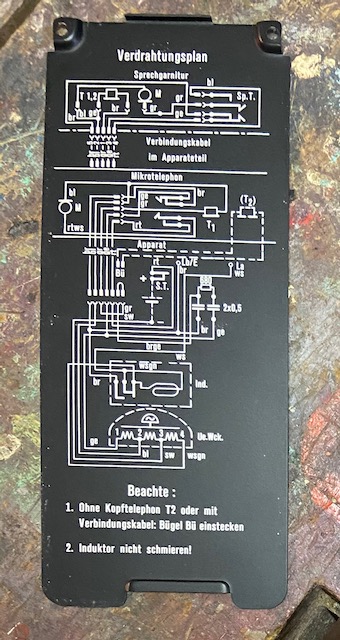 Handset. P.T.T. lever. Rainproof.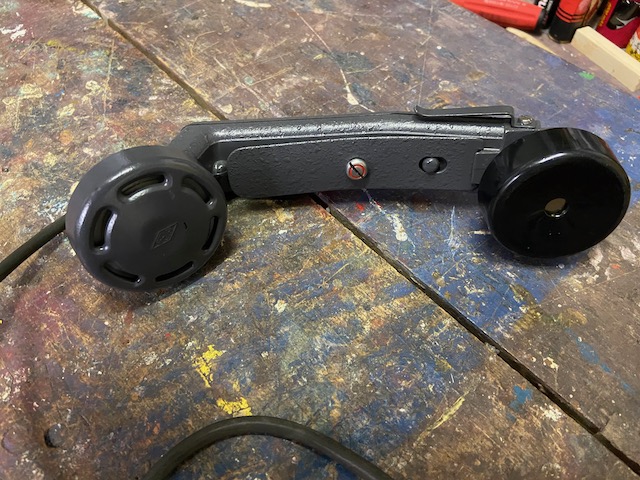 Handset with elements out.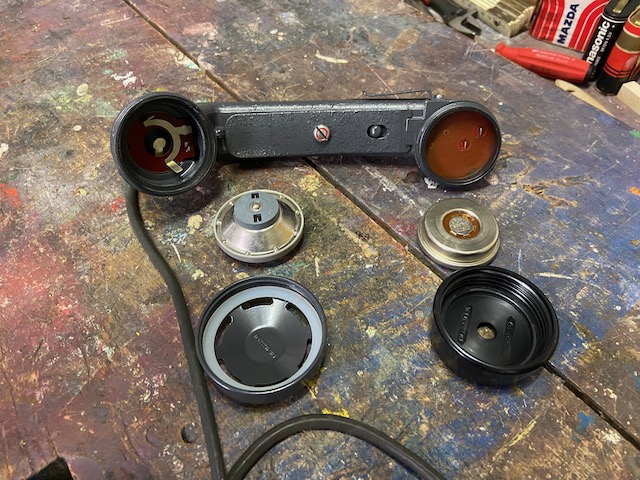 Handset microplugs.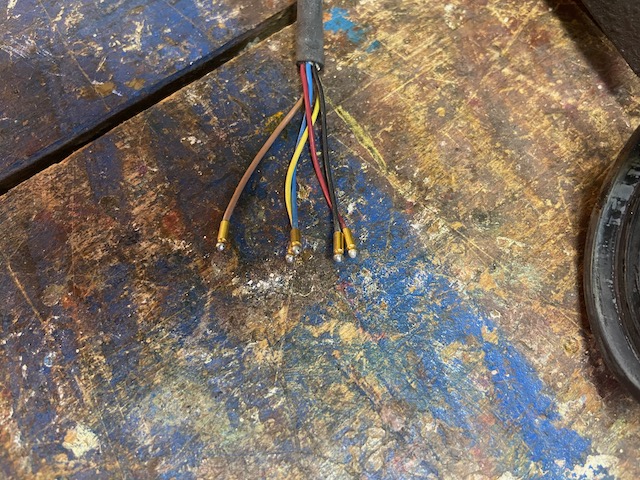 RX element. Specific size for that handset modell.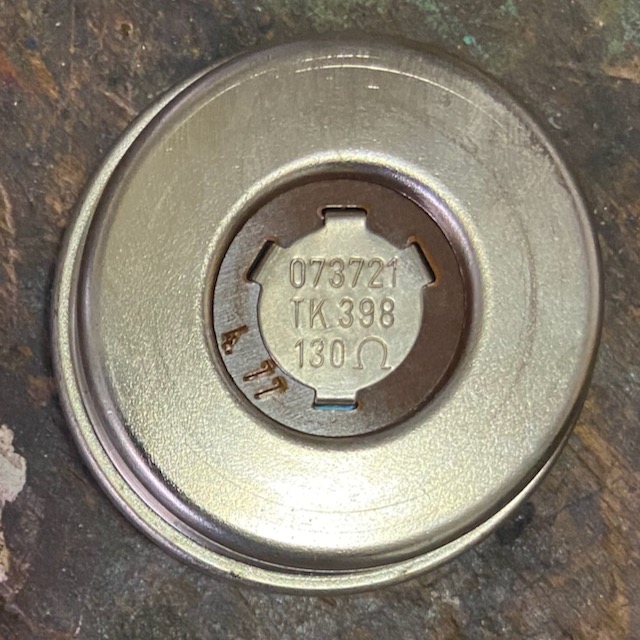 RX element. Specific size for that handset modell. That one made by autophon.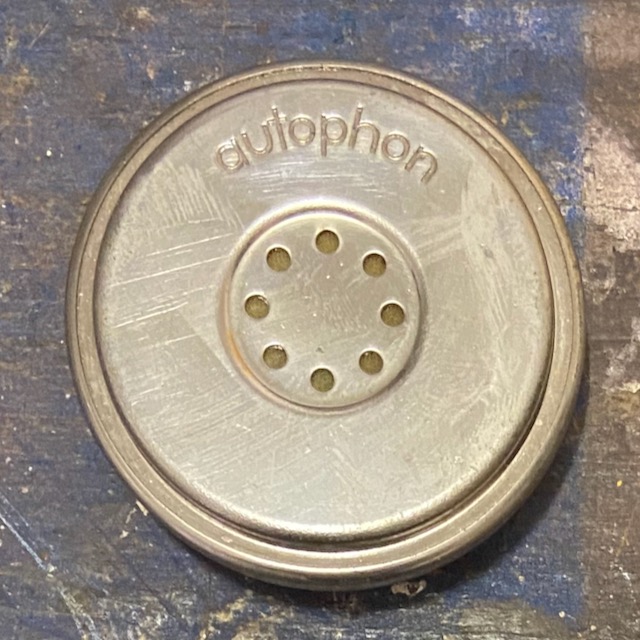 TX capsule, initially PTT standard 1946 carbon transmitter, later updated to dynamic in the 80ies, made by Philips.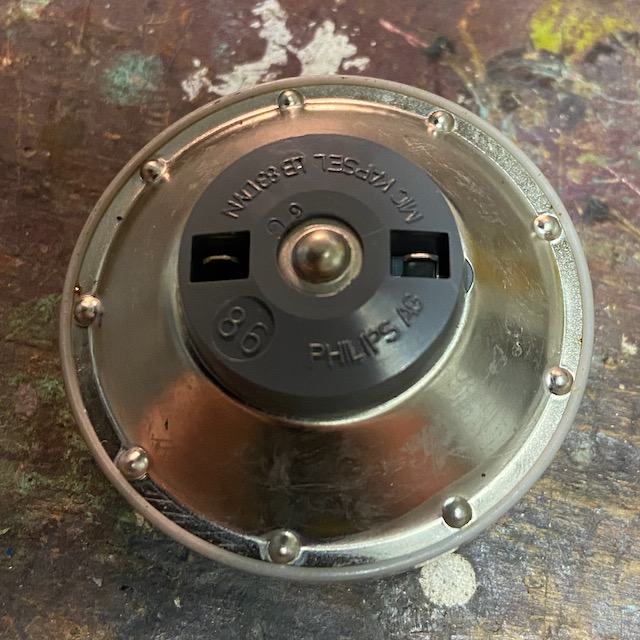 Look inside, battery cutoff lever in center.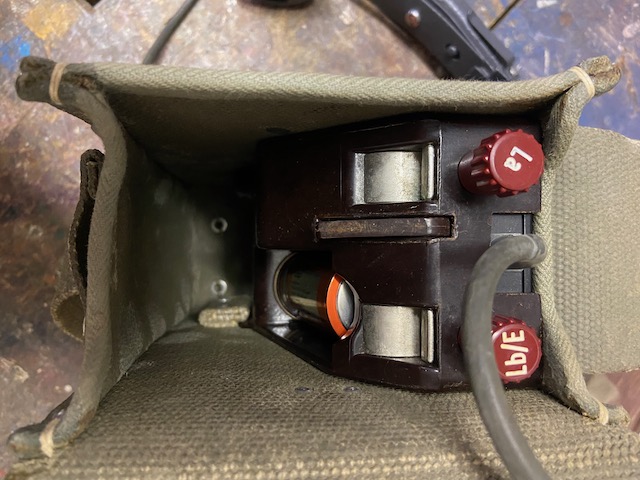 Handset stowed.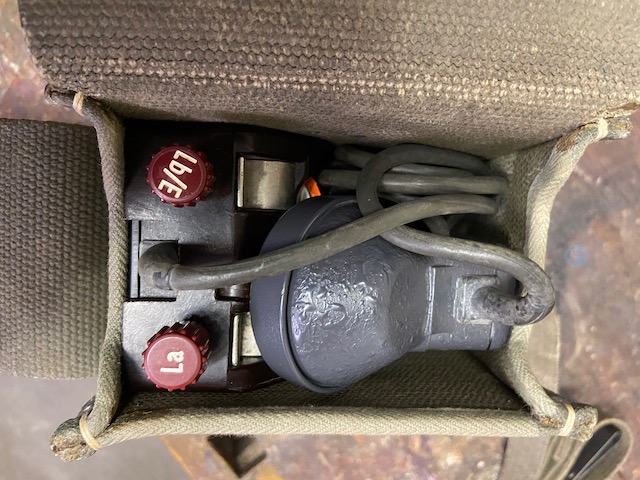 Ready for transport or storage.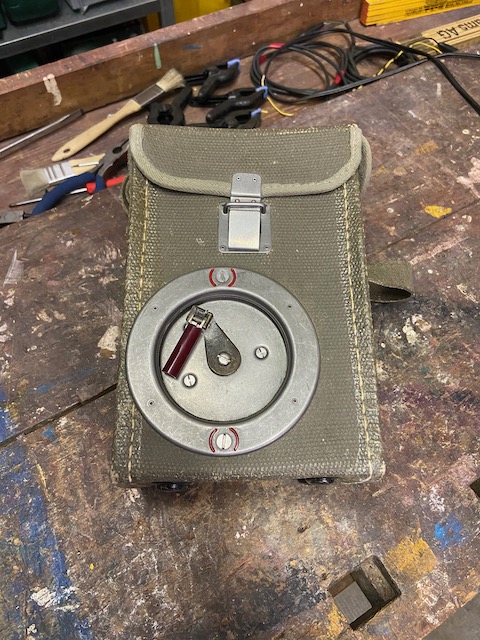 Sources
---
Creative Commons Attribution-ShareAlike 4.0 International License